Villa Comuzzi
Premium
Lake Como, Italy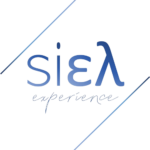 Type
Entire Place / Villa
Bedrooms
8 Bedrooms / 8 Beds
About the Accomodation
Villa Comuzzi, located on the shores of Lake Como in what was once a medieval watchtower, has one of Europe's most breathtaking panoramas. Built in 1909 in a liberty style, the house has been meticulously refurbished to provide 1,231 square meters of luxurious living space. There are 8 double bedrooms, 6 with en suite bathrooms, a drawing room, living room, dining room, kitchen, study, media room, bar, 2 rooftop decks, a yoga/wellness room, a pool house, and an entertainment area. The home is a sanctuary of peace and tranquility, perched serenely 881 meters above the lake and with no nearby neighbors. However, the nearest cable car station is just 500 meters from the villa's gates, and the picturesque mountain town of Pigra can be reached in only 4 minutes. Pigra is a great place to stay if you want to go hiking or mountain biking since it has a few good eateries. Argegno's convenient location near Lake Como's many attractions, including a plethora of dining options, a private mooring for boats, and a regular river taxi service, make it a top pick for visitors.From the south side of Villa Comuzzi, you can take in panoramic views of the azure lake and verdant mountains, and the day is capped off with a radiant golden sunset. Each bedroom has its own balcony, the main patio wraps around the villa, and the pool house, which has a green roof and infinity pool, all provide spectacular views. The roof terraces, bar, and entertainment area take use of this, as does the excellent yoga/wellness room cut out of the cliff face.
The villa's tranquility and serenity on Lake Como are made possible by the 4.5 acres of grounds around it.
The Villa can accommodate up to 14 guests in beds, with space for a few more in the available cribs and bunk beds. Keeping with the villa's opulent aesthetic, each of the bedroom suites has a modern and sophisticated design. The elevator services the top three stories, as well as the basement where the caretaker lives and where the laundry is located.
First Floor (3 double bedrooms)
The Tuscany Suite, like the Veneto Suite to the east, has a view of the lake and is connected to it by a spacious common bathroom. Each apartment has an own balcony with a view of the lake. You can watch the sun go down over the mountains from the balcony of the Liguria Suite, which faces west. Relax in style in the spacious bathroom before heading out to supper.
Second Floor (4 double bedrooms)
Every detail, down to the balconies and terraces, is an exact duplicate of the ground level. Located on the south side of the building, the spacious Piedmont Suite offers views of the lake to the south. The Umbria Suite, like the Abruzzo Suite to the east, has a south-facing window and a spacious shared bathroom. To the north, the Apulia Suite has a vantage point of beautiful mountains.
Level 3
Several exciting recreation options are available in this vast open region. Enjoy the TV, projector, audio system, and board games in any of the two spacious living spaces. A billiard table, kitchenette, and a bathroom are also provided. From this level, you may access two roof terraces with breathtaking views of the lake. One of them has a stylish island bar and elevated observation deck. The ideal setting for chilling with a drink at the end of the day.
The Liberty Suite, the last double bedroom, is located on the top floor and has its own private bathroom.
The Liberty Suite, accessible from the third level, has big double windows on two sides, letting in an abundance of natural light and providing breathtaking views.
The property has both an elegant inside dining room and a spacious terrace with outdoor seating that overlooks the lake and is shaded by a pergola. The villa's 22-meter-long heated infinity pool has a Jacuzzi adjacent to it, and it looks out over the lake from every angle. Also included is a luxurious pool house that, when all the full-length windows are hidden, gives the illusion of floating over the pool. There's a dining space, a kitchen with an island bar, and a lounge area.
Two more outdoor eating areas make use of the convenience of the pool house kitchen, in addition to the various sunning spaces surrounding the pool and on the pool house "green" roof. A restroom and change area have been hewn out of the cliffside for your convenience.
In addition, a beautiful yoga and health center was hewn right out of the cliffside. Inspiring views along the lake can be enjoyed from this spacious room, which also has a set-aside for Technogym exercise equipment and enough space for 8 yoga practitioners to work out side by side. The Kinesis cable weight training system, rowing machine, exercise cycle, dumbbells, stretch bands, and exercise balls are all included. Each guest in this room has access to a private bathroom, complete with a steam shower and commode.
Fast WiFi is available throughout the villa, as are English satellite channels, TVs with Sonos audio systems, video game consoles (PlayStation 4 and Wii) and a plethora of board games for the kids.
The villa's own luxury boat is docked at Argegno's funicular's base. In the summer, local ferries are quite busy and adhere strictly to their schedule. Because of this, owning your own boat enables you to cruise in style, on your own timeline, and straight to your desired destination. This comes in especially handy if you're looking to dine at one of the many picturesque eateries along the water.
Since our Axopar 28 Brabus boat combines speed with luxury, it's ideal for both water sports and leisurely afternoons on the lake. All you need is sunscreen, a picnic basket, and some champagne.
• Villa Manager: 6 days a week; 8 hours a day
• Housekeeping Staff: 6 days a week; 8 hours a day. If guests wish to utilise the staff for extra
hours or to have additional staff this will be at extra charge.
• Chef & assistant: 6 days a week; this includes the preparation of 2 meals per day (lunch and
dinner). Food and beverage costs to be paid separately from guests (See Food & beverages
deposit & Meals condition). If the chef is required for one extra day (7 days a week) this will
be an extra cost and it must be confirmed at the time of booking confirmation
• Continental buffet style breakfast: prepared by housekeepers. Food and beverage costs to be
paid separately from guests. If cooked meals (i.e. eggs, pancakes, bacon, salmon, beans…)
are required, the breakfast will be served by the chef: the additional cost for this service is €
2.000 e/week. This will need to be confirmed once the booking is effective.
• Welcome drink and snack at arrival including: selection of Italian pizza and focaccia bites,
local salami, crackers and cheese platters, fresh seasonal fruit, little traditional pastries;
prosecco and non-alcoholic drinks
• Mid week bedroom and bathroom linen change. For any additional linen change required
there will be an extra cost of Euro 150 (for the changes of all the bedrooms and bathrooms)
• Utilities (including pool heating from May to September- max 26 degrees guaranteed).Roof Top Bar
• Pool table
• Three TV's: Each with apple TV and satellite channels
• Children Facilities: Pool toys, board games, Nintendo system, outdoor play area
• Private Playground: including a treehouse, trampoline, Tibetan bridges, zip line, slide.
Children must be under parent's supervision
• Outdoor Dining: Large terrace for Al Fresco dining
• Elevator
• 6 Mountain Bikes for adults
• Boat (Axopar 28) – Max 8 passengers+ captain.
013184-CIM-000**
Details
ID: 5320
Guests: 14
Bedrooms: 8
Beds: 8
Bathrooms: 10
Check-in After: 3:00 PM
Check-out Before: 11:00 AM
Type: Entire Place / Villa
Size: 1,231 m2
Prices
FROM: €11,850
Allow additional guests: No
Minimum days of a booking: 4
Features
Amenities
Air Conditioning
Bathroom Amenities
Hairdryer
Iron/Ironing Board
Kitchen fully Equipped
Lakefront
Safebox
Smart TV
Swimming Pool
Wi-Fi
Facilities
Easy Access Road
Free Parking
Playground
Terms & rules
Smoking allowed: No
Pets allowed: Yes
Party allowed: No
Children allowed: Yes
Additional rules information
Cleaning/Housekeeping : Dedicated Maid Service - Change of Tower/Linen : Twice/Week - Pool Cleaning : Twice/Week
Availability
The minimum stay is 4 nights
The maximum stay is 365 nights
1

2

3

4

5

6

7

8

9

10

11

12

13

14

15

16

17

18

19

20

21

22

23

24

25

26

27

28

29

30

31
1

2

3

4

5

6

7

8

9

10

11

12

13

14

15

16

17

18

19

20

21

22

23

24

25

26

27

28

29

30

31
Similar listings